Christmas Gift Guide 22 – For Pets
For those who want to spoil their furry friends this Christmas – grab some inspiration here…
Unique style paws Christmas Dog Collar, Bowtie Dog Collar
PREMIUM MATERIAL: The collar is made of 2 thick layers of cotton, which increases the robustness of the collar and is very comfortable will not harm your furbaby skin. We do a double box stitch at all of the stress points for added strength.These collars are soft, flexible, fashion and adjustable.
Buy Here.
Webbox Christmas Eve Plush Toy & Treat Gift Set
A Festive Treat for Dogs from 3 Months.
Buy Here.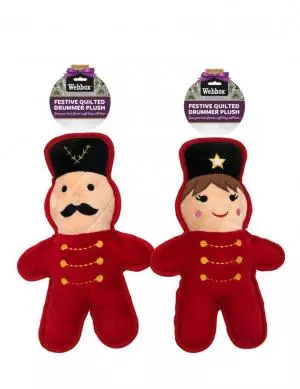 Webbox Christmas Plush Drummer Boy or Girl Dog Toy
Toys are always a favourite gift for pets and Webbox offers a variety of different toys for dogs, covering an array of interests. For pooches that are chewers or snugglers, pouncers or chasers, there is a toy to suit all from whimsical reindeers to cheeky elves all of our toys feature a personalised gift tag for that special touch.
Buy Here.
Webbox Christmas Mousse for Cats – with Turkey
No artificial colours, flavours or preservatives
100% natural ingredients
Complete and balanced
No added sugar/sugar-free recipe
No added wheat/wheat-free recipe
With added prebiotic to support healthy digestion
With added vitamins and minerals
Buy Here.
Webbox Christmas Large Reindeer or Santa Assorted Dog Toy
1 Limited Edition Festive Toy (character randomly selected)
Santa or reindeer design
Made from high quality materials
Buy Here.
Webbox Ball Pull Rope
Dogs love to play! This toy is built for serious tugging and rough-n-tough play.
Buy Here.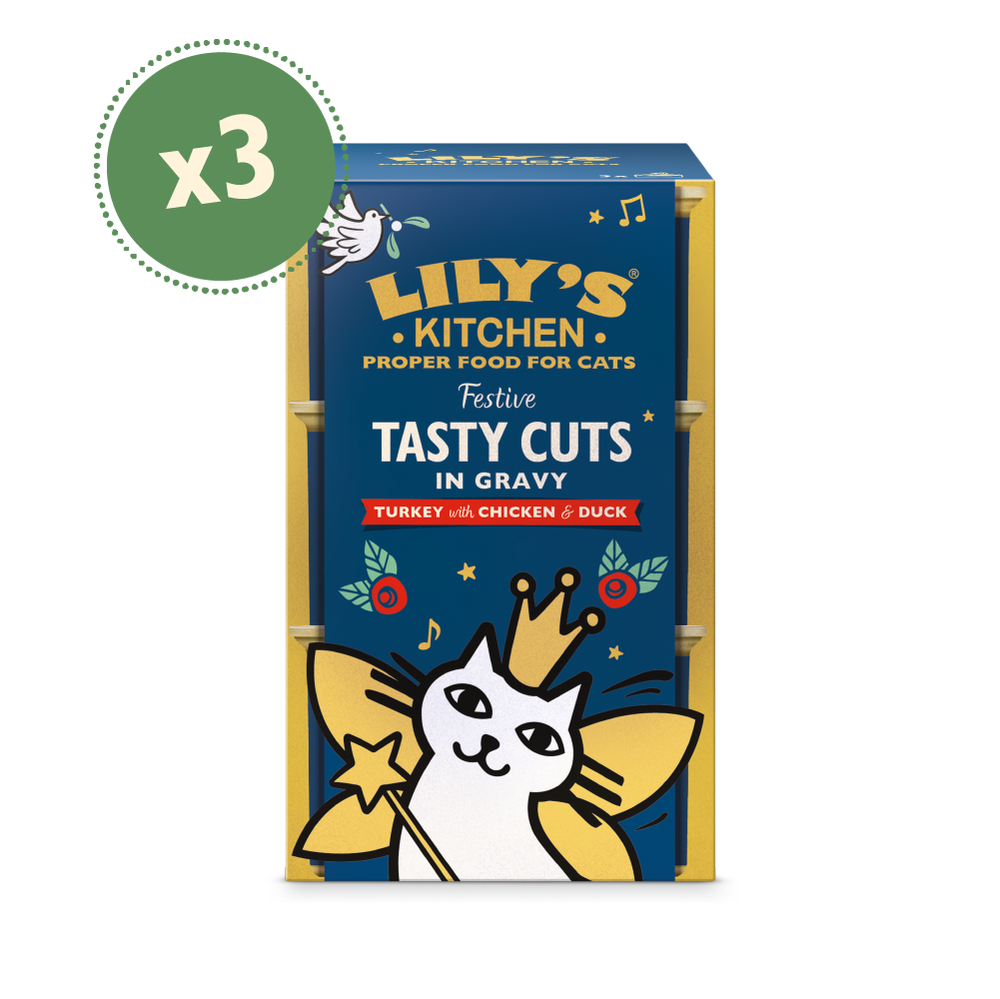 Lily's Kitchen Festive Christmas Turkey Tasty Cuts
A delicious recipe of turkey with chicken and duck in a sumptuous gravy, with a sprinkling of cranberries.
Buy Here.
Lily's Kitchen Salmon Treats
Cats twirl their tails for these perfectly formed pillow-shaped treats, with the crunchy shell and soft centre that's their favourite (and not unlike cats themselves…).
Buy Here.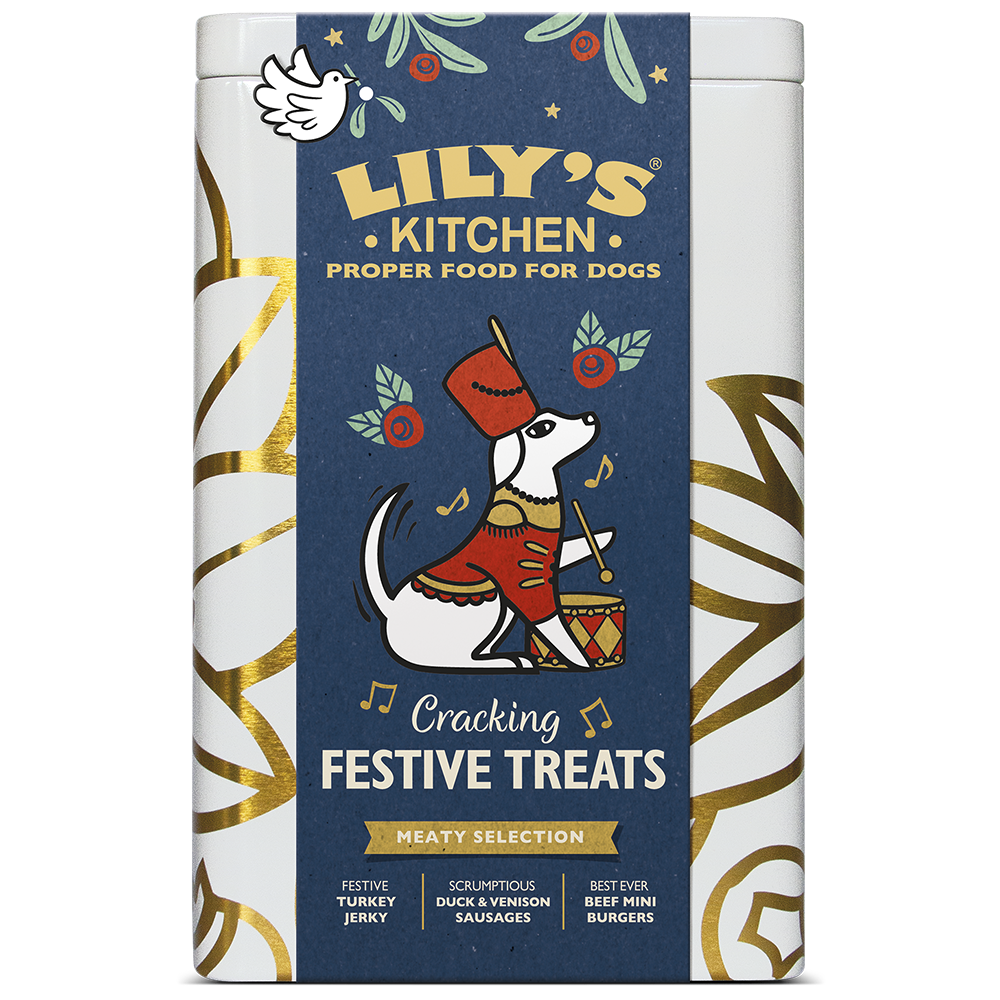 Lily's Kitchen Cracking Festive Christmas Treats
When you're digging through your Christmas biscuit selection for the fifth time, why not let your dog tuck into their own treats tin?
Buy Here.
Lily's Kitchen Cracking Pork & Apple Sausages
A cracking bag of succulent little sausages packed with irresistible, proper meat, you'll get more wags than ever before!
Buy Here.
Lily's Kitchen Sunday Lunch
A proper Sunday lunch that brings everyone together is one of those very special meals. Utterly delicious and in a size that's just right for smaller dogs.
Buy Here.
Pets at Home – Pets at Home Christmas Pudding Dog Dress Up Outfit Brown
It's Christmas! Wrap up your dog's Christmas this year with Pets at Home. From seasonal boredom-busters to festive treats, 'tis the season so create a holly, jolly Christmas for the whole family.
Everyone wants to look their best at Christmas time and why would your dog be any different – whether they're the star of the show, or more of a festive wallflower, we've got something for every pet personality, keeping you on their 'Nice' list.
Buy Here.
Dog Cat Cloak Christmas Christmas Tree
Too cute to resist this festive season!
Buy Here.
PetSafe® Automatic Ball Launcher
Your dog will have a great time playing fetch with the Automatic Ball Launcher. The water-resistant launcher is great for both indoor and outdoor interactive play. With 9 distance settings and 6 angle settings the launcher shoots standard sized tennis balls between 2.5 to 9 metres and up to a 45 degree angle. Multiple built-in safety sensors keep pets and people safe while playing fetch and the automatic rest mode makes sure your dog does not get overworked.
Buy Here.
PetSafe® Grip 'n Tug™
You and your dog can play the day away with the PetSafe® Grip 'n Tug! This fun toy has a unique handle that is designed to help protect your hand when playing while also making it easier to hold. The braided fleece and rope tug is soft to the touch but holds up to pulling and yanking when playing tug-of-war and other exciting games. When the braided Tug becomes dirty, simply put it in the washing machine to clean. Playing with your pet has never been this fun or easy!
Buy Here.
PetSafe® Busy Buddy® Tug-a-Jug™
The Tug-a-Jug™ toy keeps your dog engaged and motivated to play. The unique design lets dogs see, smell and hear the food or treats as they roll around in the jug. Treats and dry food pop out as your dog tips, tugs and rolls the toy around. The attached rope is perfect for dogs who like to grab and shake their toys. The Tug-a-Jug™ toy is perfect for obedience training and feeding meals.
Buy Here.