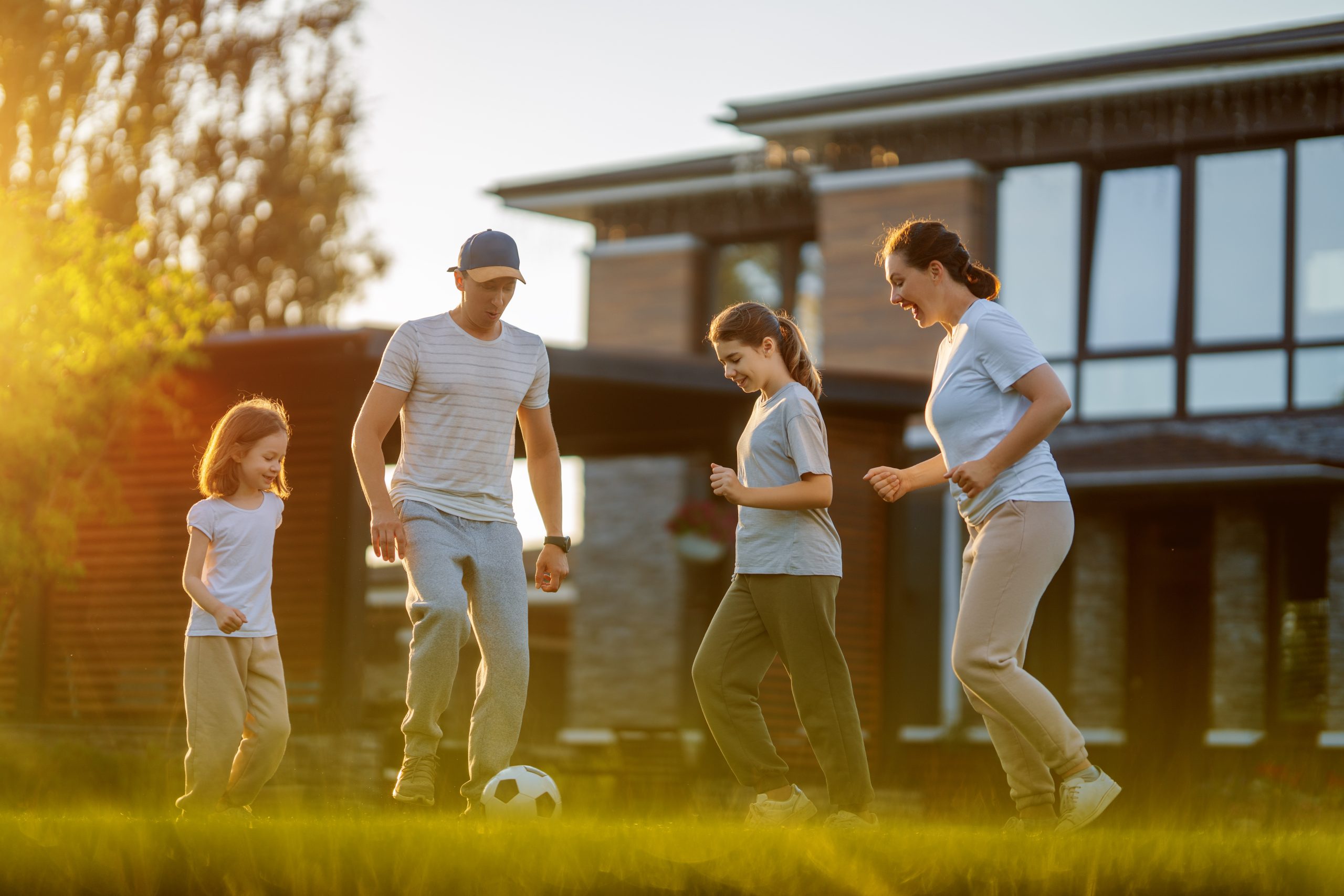 How does sport help bring the family together?
Sport has always been recognised as a healthy and incredibly powerful tool for promoting physical and mental well-being. But its benefits stretch far beyond individual health. In the UK and across the globe, families are increasingly discovering the joy and togetherness that sports can bring when we participate together.
Whether playing a game of badminton together in the garden or cheering on their favourite football teams, sports provide a unique platform for strengthening familial ties and creating cherished memories. With that in mind, let's explore how sports can unite families of all ages.
Encouraging active participation and family time
Whether your child dreams of being the next Virgil van Dijk or Beth Mead, supporting their sporting passions not only promotes their physical and mental development but offers opportunities for family involvement too.
Cycling, hiking, swimming, or even a quick game of football in the park allows families to spend quality time with one another while working up a nice healthy sweat. Families that play sports together will develop stronger bonds, learn how to engage in healthy competition, and will make memories that last a lifetime.
Fun-filled moments
Playing sports as a family creates an environment where laughter, teamwork, and friendly competition flourish. From weekend cricket matches in the garden to family camping trips that involve outdoor games, these moments become cherished memories that strengthen the family unit.
Research has shown that children who play sports with their families are more likely to develop a positive attitude towards physical activity, fostering a lifelong commitment to health and well-being that will really help them in later life.
Friendliness and togetherness
While some sports may have gained a reputation for intense competition, most sports embrace a friendly atmosphere that is perfect for family participation or spectating. Attending live matches, whether it's a local football game or a major sporting event, can be a thrilling experience for the whole family.
Witnessing the passion and skill of athletes can inspire children and create shared excitement among family members. Additionally, joining community sports clubs or leagues allows families to engage in friendly competitions, where teamwork and mutual support take precedence over individual achievements.
Inclusivity
One of the most remarkable aspects of sports is their ability to bring together families of all ages. Whether you have a baby, a toddler, or a teenager, there are activities suitable for everyone. For families with young children, games like tag, mini-golf, or even nature walks can provide a fun introduction to physical activity. Make sure to provide them a complete sports equipment. For instance, if they are playing golf, provide them golf equipments and store everything in different types of golf bags for much better play.
As children grow older, they can explore team sports, such as football, basketball, or tennis, where they can develop essential life skills like communication, cooperation, and perseverance. Even grandparents can participate by joining walking clubs, gentle exercise classes, or engaging in low-impact sports like bowling. The inclusive nature of sports ensures that no family member is left behind and that everyone can actively contribute to the collective enjoyment.