By Rachel Ducker
This summer, after two failed holidays abroad, like a lot of families we have been looking for things to do closer to home.
My husband and I, along with our boys Leo (3) and Indie (1), are lucky enough to live on the Norfolk/Suffolk border, which also happens to be home to the exclusive holiday and members club, Fritton Lake.
As part of the Somerleyton Estate its privately owned by Hugh and Lara Somerleyton who over the past few years have embarked on a huge eco-restoration project as well as focusing on improvements to the clubhouse – celebrating food and hospitality and well as sport and recreation.
Our day at Fritton Lake started off with a Jeep Safari tour to explore the estates 1000-acre rewilding project – with hope to see some animals along the way.
In fact, the best surprise… it actually started off by boat across the 2.5-mile-long serpentine lake, which dates back to the Vikings. The kids loved it.
We had a wonderful tour guide for the morning called Matthew, who knew pretty much everything there was to know about both estates – in fact, you could say he was like a human encyclopaedia when it came to nature and wildlife too, we enjoyed his stories and experiences throughout the morning.
Once on the other side of the river, everything was still and quiet, you could only hear the gentle hum of bees up in the tree canopies. If you wanted to be at one with nature, this was the place to be.
As we set off in the jeep, we were surprised to see wild highland cattle and large black bulls just minutes down the beaten track. We learnt about WildEast, a rewilding initiative which is aiming to return 20 per cent of the region's land to nature within a generation, to which Lord Somerleyton is co-founder of. Matthew informed us about the harmony and balance that they were trying to restore at Fritton, nothing is rushed, and everything is being organically driven without machinery – just wildlife. It's a truly beautiful process to witness first hand.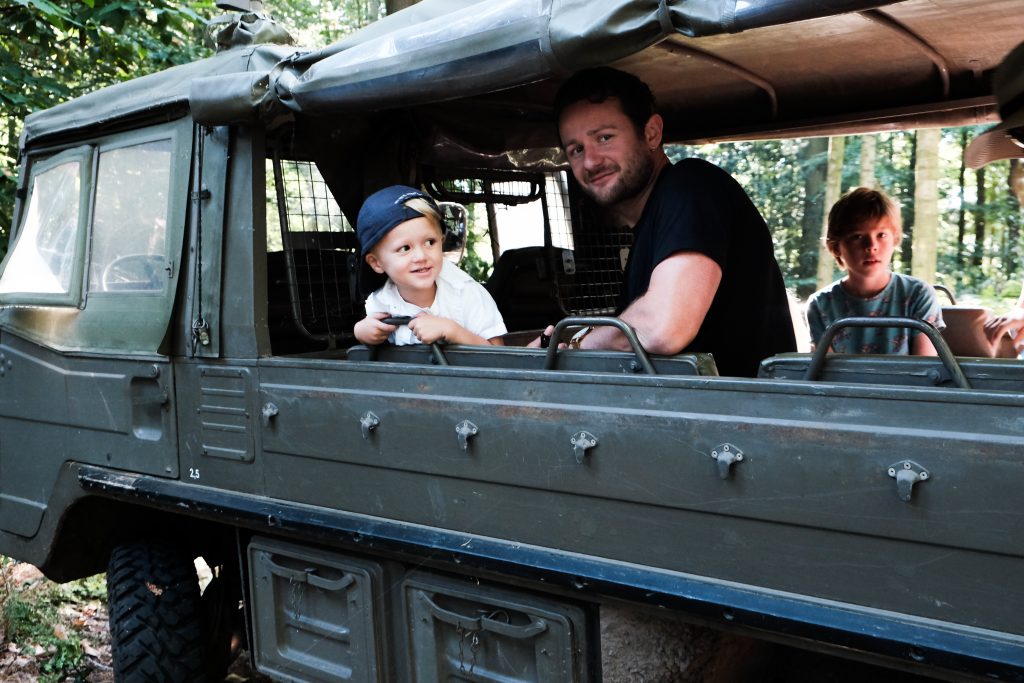 The tour lasted for two hours, and the estate is absolutely flourishing. What was farmland is now restored wildflower meadows full of daises, yarrow and clovers, whilst Exmoor ponies and water buffalo roam. It's pretty idyllic.
After jetting back by water, the boys were keen to explore Fritton's large kids play area. It's so family friendly at Fritton and there are lots of activities to suit kids of all ages. The zip wire was a favourite on this particular occasion.  
As hunger started to set in, we headed over to the clubhouse, which offers incredible dining at very reasonable prices – in fact, very affordable, when you find out the chef has just come from The Fat Duck in Bray.
Chef Chris Bartlett, creates seasonal menus that are as sustainable as possible, using local ingredients, and beef reared on the estate. There also plenty of options for vegetarians like me and a separate children's menu too.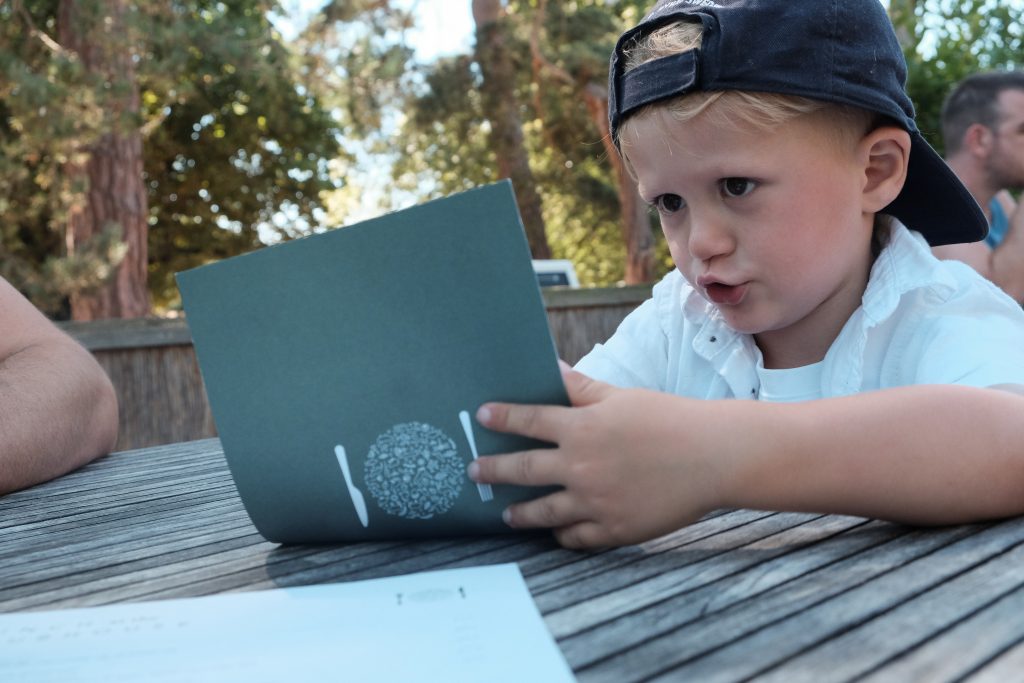 As the weather was on our side we decided to eat in the garden surrounded by beautiful lavender bushes – with zones cordoned off by box hedges, it felt very quaint.
From the lunch menu, I enjoyed the falafel burger and chips. The burger was served in a fresh white toasted bun, packed with lettuce, tomatoes and large falafel pattie, which was well seasoned and had a firm crunch – the skin on chips were definitely moorish too.
We also ordered the margarita stone baked pizza. Leo and Indie pretty much demolished the whole plate, although sneaking a bite, I have to say it was a pretty authentic Italian pizza.
My husband had smoked salmon which was served on an omelette over chard, he said it was an original and delicious dish.
The clubhouse is members only, but you can purchase a separate clubhouse membership which is different to the main Fritton Lake membership pass.
The pro's to a clubhouse membership… you get to know people (other members, including the staff) – there is more space as its not catering for the general public, so the feel around the clubhouse is slightly more relaxed. There is also an air of exclusivity and if we are honest, we all like a bit of that!
The lunchtime service was lifted by the hotel sounding soundtrack, and it doesn't just stop at the clubhouse, the 22-metre heated pool that is bookended by brand new pool houses with comfy sun loungers – also has uplifting music continuing the feeling of "getting away from it all".
The pool is the ideal place to be on a hot summer day, but equally, Fritton is well known for its lakeside swimming and floating sauna.
If like me, you're into your 'Wim-Hoff', you may feel like taking the plunge no matter what time of year it is.
My verdict
Whether you like the gym, prefer to relax poolside with a glass of wine, enjoy fitness classes, tennis, or boules, Fritton Lake offers something for everyone.
It's a country club with wild edges where you can come and go at your own pace.
Watch our day at Fritton Lake here!
For membership enquiries please contact

[email protected]

.
Fritton Lake, Beccles Rd, Fritton, Great Yarmouth, Norfolk, NR31 9HA
Tel: 01493 484008