Quenched launches UK's first proper lime + Soda
Quenched is a new British brand that produces a range of award-winning, lip-smackingly real sodas made with all-natural ingredients, fruit juice and real bicarbonate of soda. The refreshing drinks are available in the UK's most trusted flavours, including, finally, the nation's favourite, a proper Lime + Soda.
Until now, a proper Lime + Soda was only available at a bar when mixed with a sugary cordial or slice of lime, but Quenched has now filled that gap with its ready-to-drink Lime + Soda can; the first and only brand to truly nail the renowned taste.
Quenched's range also includes the iconic flavours of Blackcurrant + Soda and Orange + Soda, making up a range of great tasting soft drinks that are packed full of flavour and real bicarbonate of soda for that refreshing finish.
Quenched sodas are conveniently available in a 330ml can so that they can be enjoyed on the go, as a mixer, and as an adult soft drink, and is the perfect choice at social occasions.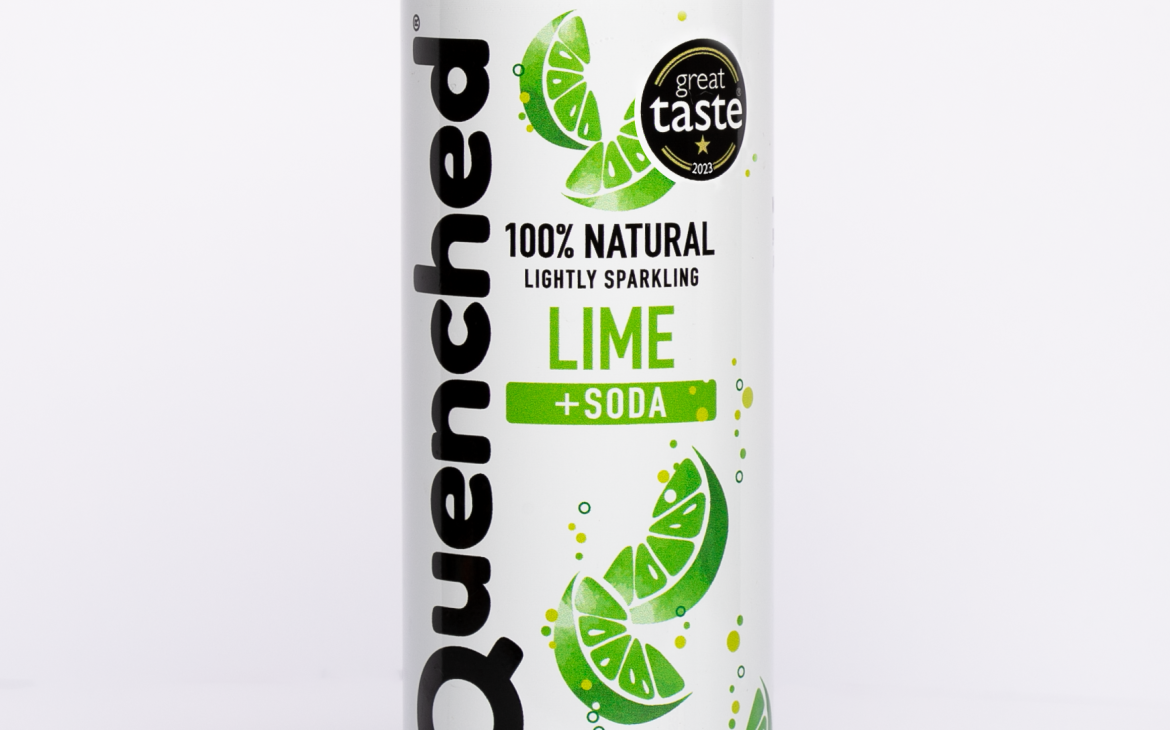 Quenched Lime + Soda
The hugely popular and firm favourite of Lime + Soda is Quenched's founding flavour and where it all started. A burst of zestful lime hits the tastebuds for a truly refreshing flavour that packs a punch and is a Winner of 2023 Great Taste Award.
Quenched Blackcurrant + Soda
Taking a popular flavour but making it even more satisfying Blackcurrant + Soda is bursting with blackcurrant fruit juice and sparkling bubbles. Another award winning Quenched flavour, Blackcurrant + Soda brings a lovely balance of fruity blackcurrant and a hint of raspberry.
Quenched Orange + Soda
Conjuring up memories of a long summer's day and thoughts of sun-drenched orange groves in the Mediterranean, Orange + Soda brings an exciting burst of citrus to the tastebuds.
The Quenched range is 100% natural with no additives, preservatives or artificial sweeteners with each flavour less than 69 calories. The range is vegan and vegetarian friendly and gluten free, while also supporting the environment with 100% recyclable packaging.
The Quenched range is being launched in Midcounties COOP stores (RRP: £1.40), and is also available online at www.quenched.co.uk (12 x 330ml RRP £14.99, 24 x 330ml RRP £23.99) and Amazon (24 x 330ml RRP £23.99).