Celebrate Shrove Tuesday 2020 on 25th February by turning out perfect pancakes.
Whether you're looking for an easy pancake recipe to nail with the kids, a creative twist on a classic or something piled high with toppings, our Bounce Pancake Guide will be just what you need!
Yummy Toppings
SKIPPY Peanut Butter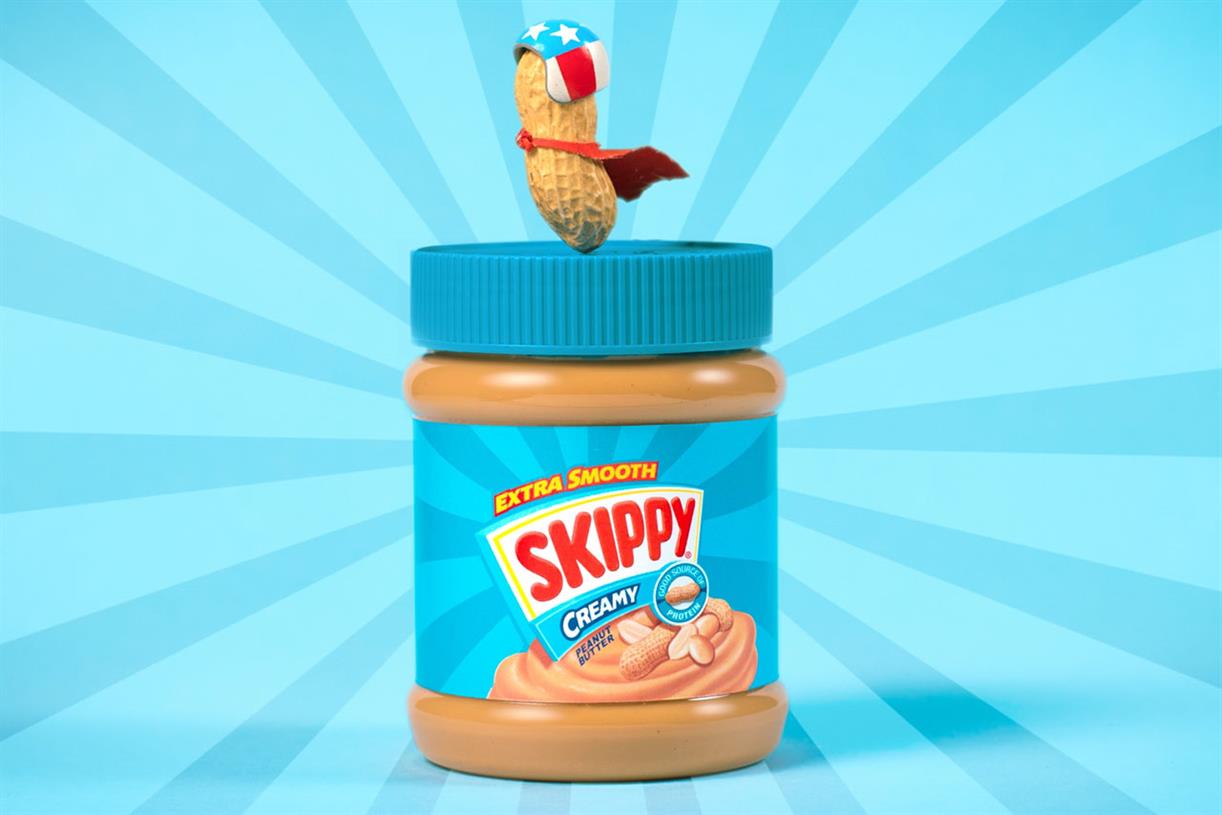 Why not spread some yummy peanutty goodness to pancakes with America's famous SKIPPY® Peanut Butter.
Move over traditional lemon and sugar toppings and bring a taste of the good ole US of A with this American-style peanut butter. With a US heritage that spans more than 80 years, SKIPPY® Peanut Butter is made from sweet American peanuts with a finer grind that just melts in the mouth.
Whether you prefer extra crunchy or smooth, SKIPPY® Peanut Butter pancakes are perfect to get creative and make with the kids. Why not try this chocolate chip pancake recipe, which is guaranteed to bring lip-smacking smiles to true peanut butter fans. Not only delicious, SKIPPY® Peanut Butter is packed with protein ensuring the whole family is fuelled up and satisfied throughout Pancake Day celebrations.
For more information and recipes visit www.peanutbutter.uk.com
Maple from Canada
What better way to top your pancake than with pure Canadian maple syrup. We have some delicious recipes which I have included below created by Great British Bakeoff's Manon Lagreve, food stylist, Georgina Hayden and Birmingham based Royal Academy of Culinary Arts and the British Culinary Federation member David Colcombe.
See > https://www.maplefromcanada.co.uk/
Bonne Maman Wild Blueberry and Mirabelle Plum conserves
A delicious, fruity addition to toast, bagels or croissants in the morning, or scones and muffins at teatime, Mirabelle Plum combines extremely well with the flavours of almonds, caramel and vanilla, making it a perfect base for various fruit tarts and flans as well as delivering showstopper cakes high on flavour and impact.
See > https://www.bonnemaman.co.uk/products/conserves/mirabelle-plum-conserve
Bonne Maman Wild Blueberries conserves offers a full flavor, robust blueberry experience with every spoonful. The natural sweetness, brilliant blue color and fresh taste make our Wild Blueberry conserves ideal for savoring on its own or as an ingredient.
See > https://www.bonnemaman.co.uk/products/conserves/wild-blueberry-conserve
JimJams No Added Sugar Chocolate Spread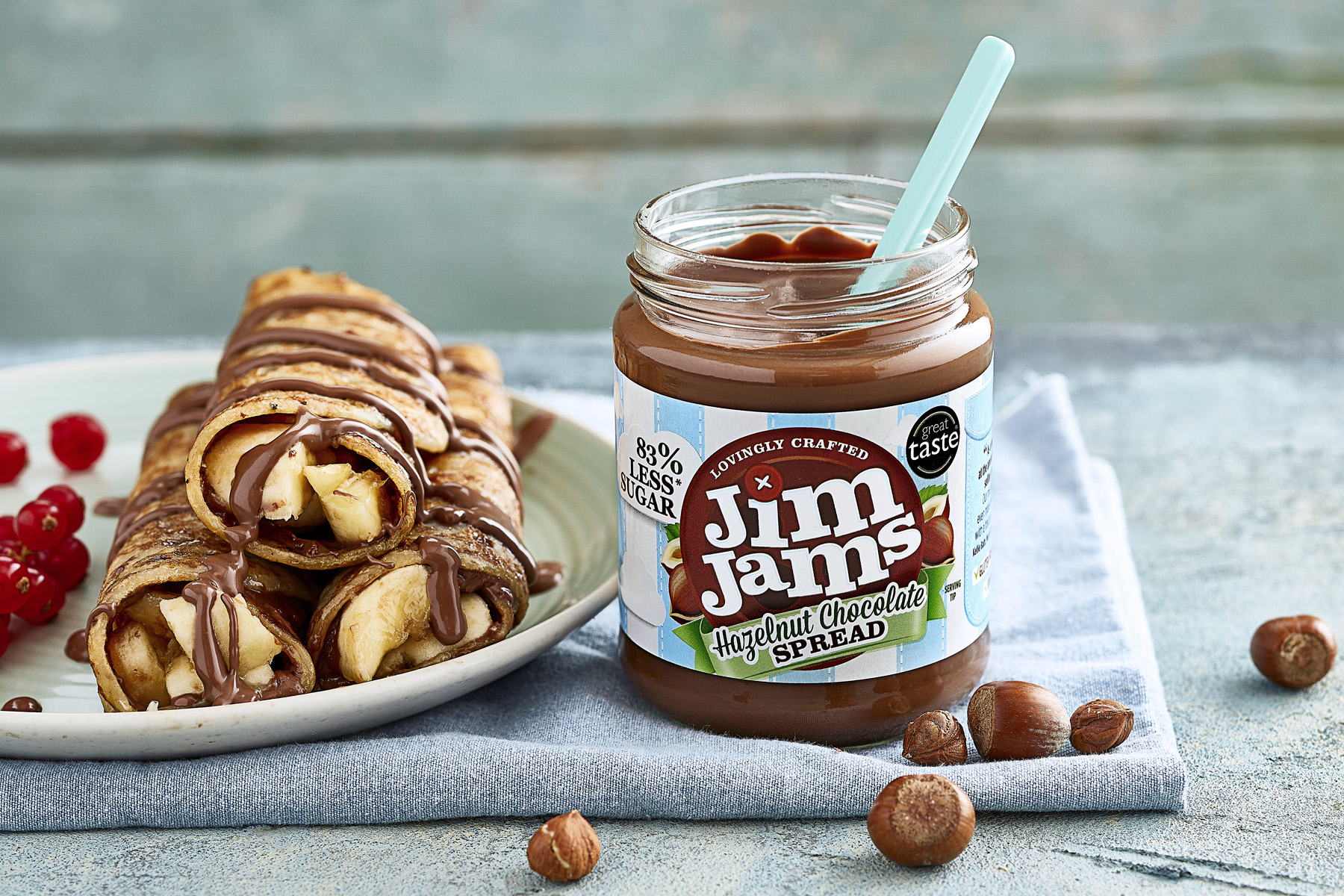 Have the Healthiest Pancake Day Ever on 25th February with JimJams No Added Sugar Chocolate Spreads.
The chocolate spread which comes in two luxurious varieties JimJams Hazelnut Chocolate Spread & JimJams Milk Chocolate contains a naturally sourced plant based sweetener, which means their spreads are:
83% less sugar than the leading brands.
The milk chocolate spread is SugarWise certified
Naturally sourced sweetener maltitol is kinder on your teeth
High in fibre
School compliant so suitable for lunch boxes
Suitable for vegetarian
Sustainable palm oil RSPO certified
More importantly the spreads are DELICIOUS on pancakes!
Find them in Sainsbury's, Morrisons, Waitrose, Holland & Barrett, Wholefoods and Ocado'
Munchy Seeds
If you want a super healthy and tasty topping, scatter over a few Munchy Seeds.
Their Warm Cinnamon, Salted Caramel and Honey Roasted seed mixes are deliciously sweet, 100% natural and very tasty.
Perfect for adding a few more nutrients to your pancake fix.
See > https://www.munchyseeds.co.uk/
Pip & Nut Almond Butter
This new nut butter is a blend of everyone's favourite trail mix bits! Smooth almond, sunflower and pumpkin seed butters are combined with real blueberries, whilst coconut and almond nibs add extra crunch. The result is a truly tasty, healthy and vegan friendly nut butter option, that's just as great spooned straight from the jar as it is drizzled on your porridge or as an ingredient in your healthy baking.
Pip & Nut Blueberry Trail Mix Almond Butter, RRP. £3.95, is available from 1st January 2020, in retailers including Sainsbury's, Boots, Whole Foods, Holland and Barrett and Ocado.com.
Marmite Peanut Butter
Love it or hate it, Marmite Peanut Butter is the pancake topper set to divide the nation this Pancake Day.
Whether you're team crunchy or smooth, the velvety peanut butter with Marmite's distinct umami taste will surely tickle any taste buds! Be it topping your pancakes with bananas or bacon, this Pancake Day, turn to Marmite.
See > https://www.marmite.co.uk/products/marmite-crunchy-peanut-butter-225-g.html
Bonsan Choco Spreads
You can dollop this totally vegan and cruelty-free chocolate spreads straight onto your pancakes safe in the knowledge that the planet will not suffer because, unlike other choco spreads, it contains absolutely no palm oil.
Here's a delicious pancakes recipe featuring choco spreads:
https://www.bonsan.co.uk/recipes/vegan-chocolate-spread-filled-pancakes/
See > https://www.bonsan.co.uk/products/bonsan-organic-choco-spread/
https://www.bonsan.co.uk/products/bonsan-mylk-hazelnut-cocoa-spread/
Pricing and stockists:
Bonsan Plain Choco Spread RRP £3.59
Bonsan Mylk Hazelnut Cocoa Spread RRP £4.49
Main Stockists: Ocado, Wholefoods and The Vegan Kind, Amazon UK
Specialist Ingredients
Oast to Host
Multi award-winning bakery brand, Oast to Host, is sharing its secret flour formulas with home bakers everywhere.
Oast to Host is launching two brand new flours. Pastry Flour which has been expertly blended to create perfectly crisp puff or shortcrust pastry and a Cake Flour which bakers can turn into a light fluffy cake sponge.
Like the entire Oast to Host product range, the two flour mixes are completely gluten free, wheat free and vegetarian. When it comes to baking with gluten free flours, this flour range will change your baking experience and expectations forever!
The creation of the blended formulas is a closely guarded secret, but we can reveal that the range contains a blend of corn, rice, potato, xanthan and egg albumen.
Oast to Host Cake Flour creates a really moist light sponge which is perfect for sponge cakes, sticky toffee pudding, scones, blinis and biscuits. 225g will make an 8" cake suitable for anything from lemon drizzle, to rich chocolate fudge cake, or Battenberg to coffee and walnut cake.
See > https://oasttohost.com/
Gluten Free White Chapati Flour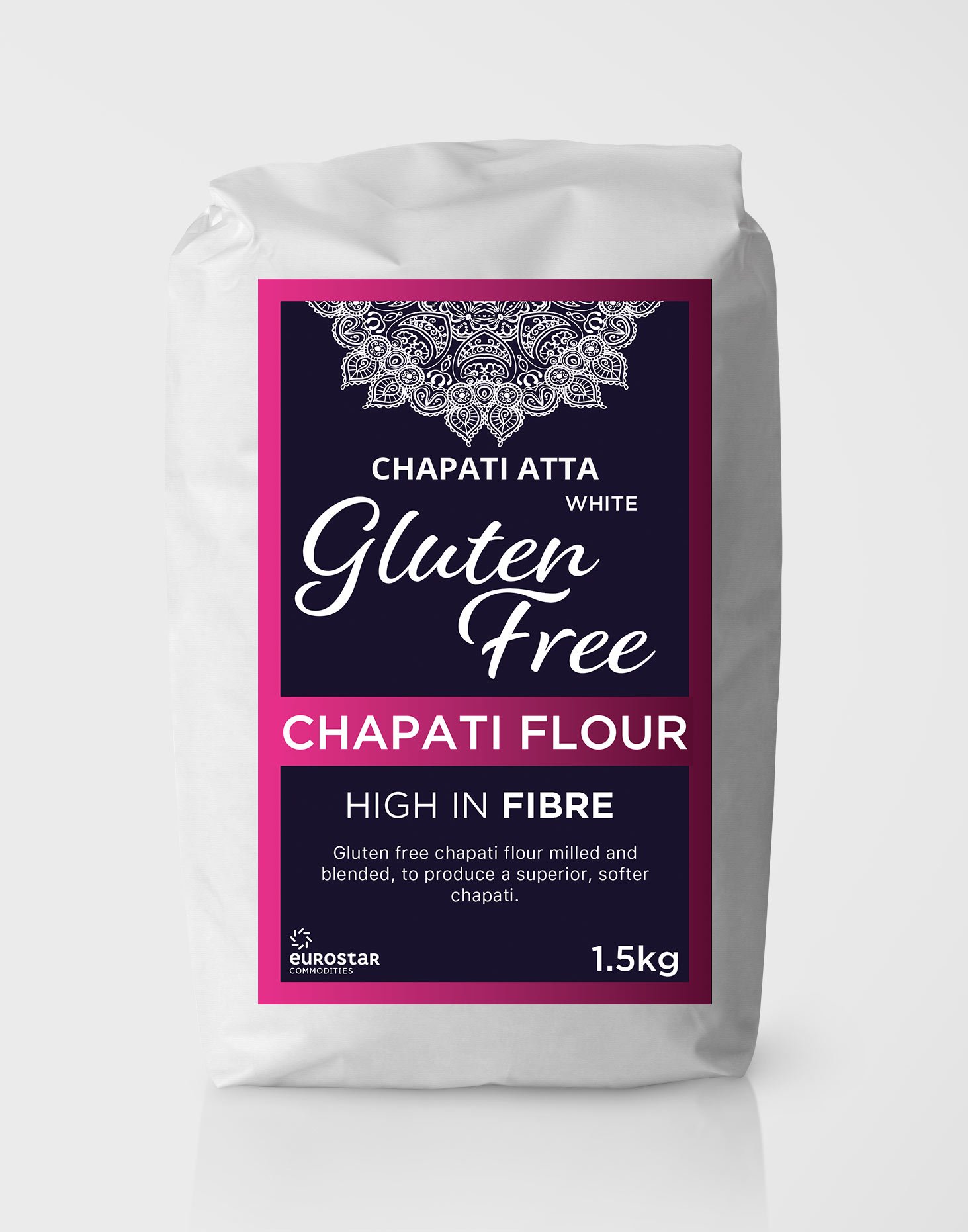 NEW! Chapati is back on the menu for people with special dietary requirements. Flour experts, Eurostar Commodities has created a high quality Gluten Free Chapati Flour, developed specially to produce outstanding chapati with the softness and flexibility required for producing consistent natural and wholesome tasting results.
The flour is milled using a traditional technique and is gluten free, coeliac friendly, higher in fibre and vegan, and can be used like a traditional flour. Philip Bull, MD, Eurostar Commodities said; "For us, the most important thing is quality. If you are cooking at home we wanted to create a product that has excellent extensibility that is consistently reliable and ultimately tastes incredible, with great texture – certainly as good as, if not better than similar products which contain gluten. What many people like is that it also comes in a traditional white flour which is an extremely popular choice."
Gluten Free Chapati Flour is available direct from https://store.eurostarfoods.co.uk/ or from a small number of retailers, Mullaco Supermarkets in Dewsbury, Jalpur Millers in Leicester, Kashmir Watan Foodstores in Preston and Setty's News in Peterborough.
Purition's 3 Ingredient Vegan Protein Pancake recipe
A healthier alternative to super sweet and calorie laden recipes, Purition's nutritious 3 Ingredient Vegan Protein Pancakes offer the perfect plant-based option for those looking to stay healthy on Pancake Day.
With no added sugars, artificial sweeteners, flavourings or fillers, Purition's 3 Ingredient Vegan Protein Pancakes prove that indulgent treats don't have to be filled with sugar and saturated fat to be enjoyable.
See > https://www.purition.co.uk/shop/natural-nutrition-shakes-mixed-box/
See recipe at > https://www.purition.co.uk/blog/plant-based-vegan-protein-pancakes-3-ingredients/
Bioglan Superfoods
Australian brand Bioglan Superfoods have been hard at work, harvesting the world's finest quality ingredients, to make better tasting healthy products, new look packs and even new products, to ensure that everyone can get some the necessary vitamins, minerals and superfoods into their diets. They have developed some tasty recipes that are quick and easy to make, all with added superfoods to give you an extra health benefit.
If you're looking for a healthy brunch, look no further!
The full range can be found at www.bioglansuperfoods.co.uk along with a whole host of recipe ideas.
FREEE Gluten Free Pancake Mix
The Pancake Mix is free from gluten and egg, vegetarian friendly, suitable for those following a Kosher diet and can be made vegan friendly by following the back-of-pack vegan recipes. Simply add milk and oil, or vegan alternatives, to make 8 American breakfast pancakes, 8 crêpes or waffles.
FREEE Gluten Free Pancake Mix, available from Waitrose & Partners and www.freee-foods.co.uk
Deli Kitchen – the BRAP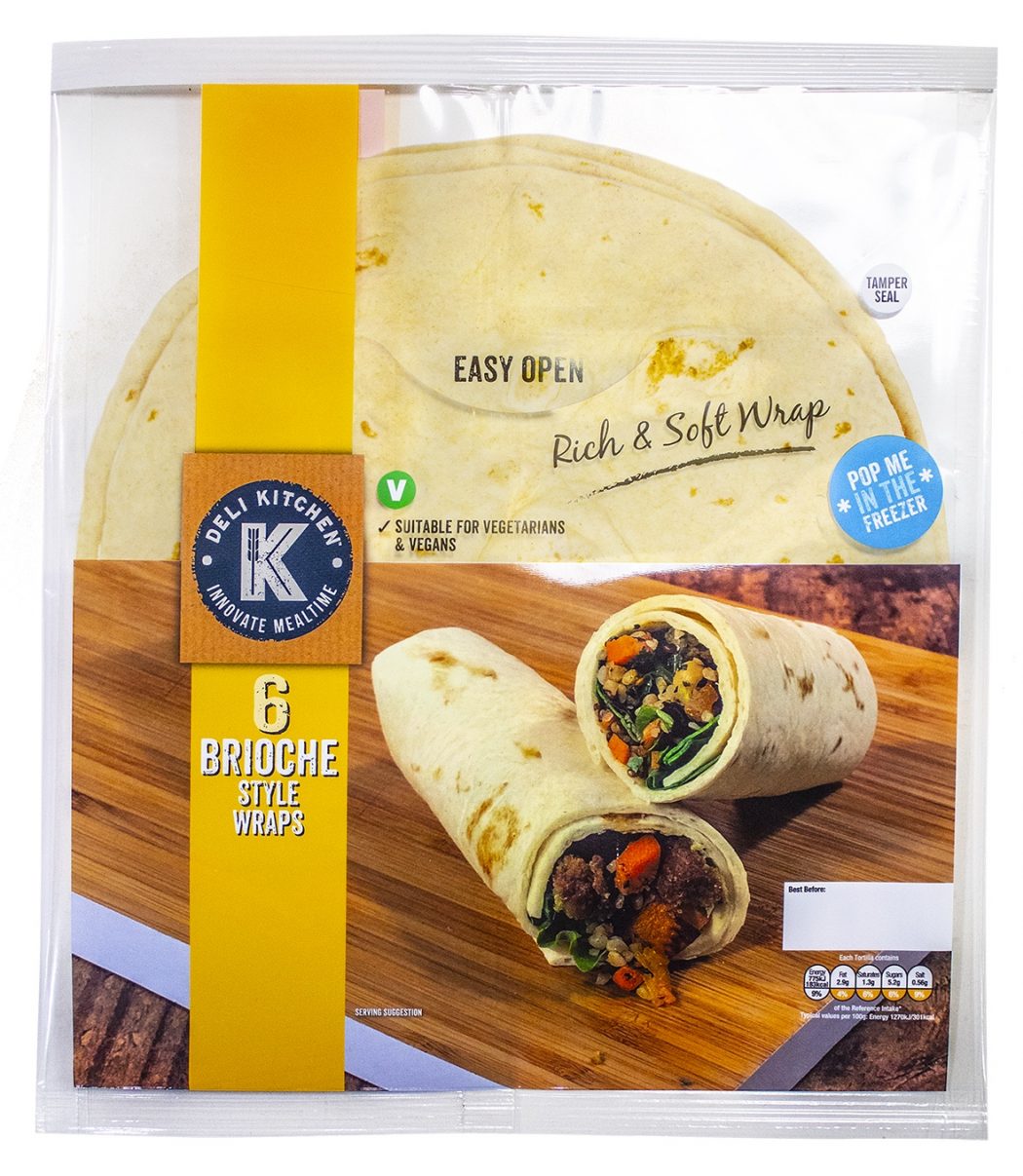 Deli Kitchen has just launched a brand new product – the BRAP, combining the subtle sweetness of a fluffy French brioche with a delicious Mexican tortilla.
The NEW Deli Kitchen Brioche-Style Wrap combines the subtle sweetness of a classic French brioche, with the softness and functionality of a Mexican tortilla.
Whether you're wrapping it up with your favourite filling for lunch or dipping into quesadillas at dinner, Deli Kitchen's latest innovation will have every meal occasion covered.
For the ultimate French/Mexican mash-up, try filling a NEW Deli Kitchen Brioche-Style Wrap with zesty avocado and puy lentils. Sucker for something sweet? Try topping one with lashings of Nutella or piles of fruit for a fresh twist on crepes – perfect for Pancake Day.
The NEW Deli Kitchen Brioche Style Wraps are made with vegetable oil spread so are suitable for both vegetarian and vegans. There's no compromising on taste though as they have all the buttery flavour and sweetness you'd expect of a traditional French brioche.
Make the NEW Deli Kitchen Brioche Style Wraps a staple in your shopping basket – and start saying no to dull lunches and dinners now.
The NEW Deli Kitchen Brioche Style Wraps are available from TESCO stores nationwide and at www.TESCO.com, RRP £1.35
Tools
Tefal Peppa Pig Frying Pan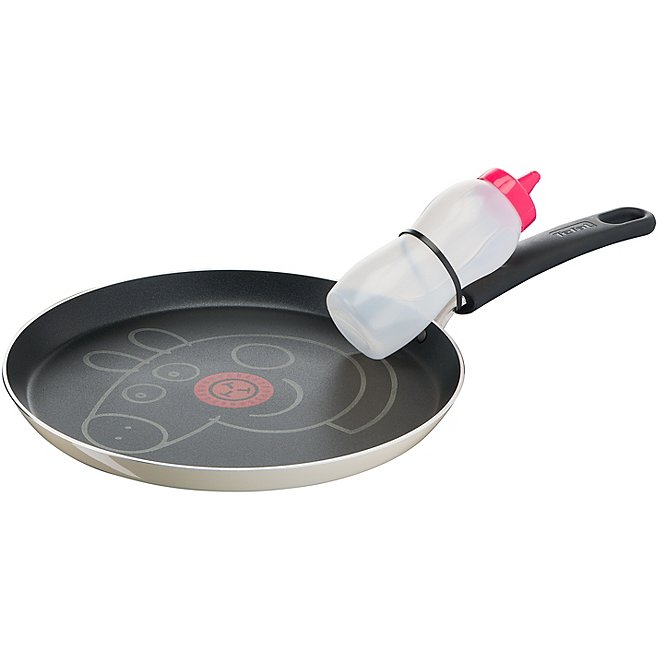 This pancake day, the Thermo-Spot creators, Tefal, are inviting pancake lovers to get oinking this pancake day.